SALE Deb Canham Dragon Bluebell LE 100
| | |
| --- | --- |
| Click the Images To Enlarge | |
Deb Canham Dragon Bluebell LE 100
SALE - WAS £59.00

Deb Canham Dragon Bluebell
Group Dappled Dragons
Olive green ultrasuede dragon in lavender wool felt bodysuit with large green flower.
Height: 4 in / 10.16 cm
Year Issued: 2010
Limited Edition: 100
Deb Canham Dragon Bluebell LE 100
No Videos have been added
There are no reviews for this product
Add a review to this product!
No other products are associated with SALE Deb Canham Dragon Bluebell LE 100
Link to this page: http://www.teddystation.co.uk/deb-canham-dragon-bluebell-le-100-p-1695.html
Join our club, and as a member we will let you know of our up and coming events and you will be the first to know of any special offers and secret sales! Don't miss out join today.
Hugglets Winter
BearFest
23rd Febuary
2020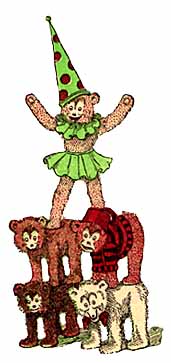 Bear Festival
Receive Special offers, updates and much more by singing up to our newsletter.