Iggy Charlie Secret Collection
Iggy is ready for those frosty mornings, with his beautiful traditional style in contemporary colours he is a perfect panda indeed. Part of the Charlie Bears Secret Collection and only made in a limited quantity. We only have a pawful left here at the Bearhouse so do be hurry if you want to give him a home.
Iggy is made from short pile grey and white plush, this adorable panda bear features a hand-embroidered nose with airbrushed detail and wears a soft grey scarf with a bead and bell.
Animal Type: Bear
Designer: Charlie Bears
Fully Jointed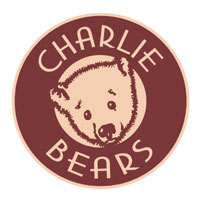 Size: 15in