SALE Steiff Road Runner
| | |
| --- | --- |
| Click the Images To Enlarge | |
WAS £199.00



Steiff Road Runner
Made of the finest Blue mohair
Surface Washable
Limited Edition: 1,500 pieces
Gold-plated "Button in Ear"
Size: 34cm
Standing with embroidered eyes.

Animation director Chuck Jones and writer Michael Maltese sifted through many alternatives before arriving at the Road Runner character, who would be chased by coyote.

The prevalence of roadrunners in southern California provided impetus to the creation of a cartoon about the funny little birds called road runners. Road runners can run about 21 or 22 miles an hour.

"They spread their little stubby wings and shoot up to the top of a big swirl of cactus and vibrate to a stop," Chuck Jones recounted.

"I always thought they were funny- funny by the way they move, not by what they look like." Enter the Coyote, who is always hungry, and the chase is on.

Wile E. Coyote tries every means he has to trap the Road Runner.

Despite Wile E's determined tinkering's, Road Runner always manages to outmanoeuvre him Whenever the chase gets close, Road Runner delivers a well-timed "Beep! Beep!" unfurls his little tongue, steps up the power and shoots away.
Check out Road Runners Mate Wile E Coyote
No Videos have been added
There are no reviews for this product
Add a review to this product!
No other products are associated with SALE Steiff Road Runner
Link to this page: http://www.teddystation.co.uk/steiff-road-runner-p-2410.html
Join our club, and as a member we will let you know of our up and coming events and you will be the first to know of any special offers and secret sales! Don't miss out join today.
Hugglets Sunday
8th September
2019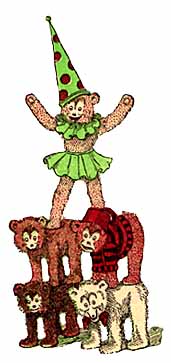 Teddies Festival
Receive Special offers, updates and much more by singing up to our newsletter.