Teddy Bear Tapestry Shoulder Bag
| | |
| --- | --- |
| Click the Images To Enlarge | |
Teddy Bear Tapestry Shoulder Bag
Teddy Bear Tapestry Shoulder Bag
This fun, patriotic design of teddy bear or British bear is from 'Signature of London' range.

This cute teddy bear poses as Union Jack Bear, Beefeater bear and Metropolitan Police-bear for a quirky take on English heritage.

Fond memories of London every time you look at it!

Proven to be one of the most popular tapestry bag with shoulder strap styles and one of the best shoulder bags for women, this elegantly designed classic top handled handbag is one that can serve as a fantastic choice for your everyday needs.

Brilliant choice for small travel, evening walks or overnight.
Features a modest area for storing your handbag essentials, with an open sleeve and zip up pocket also featured on the inside.
Fully lined with a patterned nylon.
Faux leather handle and detachable shoulder straps included.
Has the option to be worn as a handbag or converted into a cross body or shoulder style bag.
Fitted with a full length zip fastener.
Solid base with 4 studded feet.
Made from Signare tapestry woven fabrics.
Product size (cm): W 34 x H 23 x D 12 | Handle Drop Length: 10 cm

Teddy Bear Tapestry Shoulder Bag
No Videos have been added
There are no reviews for this product
Add a review to this product!
No other products are associated with Teddy Bear Tapestry Shoulder Bag
Link to this page: http://www.teddystation.co.uk/teddy-bear-tapestry-shoulder-bag-p-1252.html
Join our club, and as a member we will let you know of our up and coming events and you will be the first to know of any special offers and secret sales! Don't miss out join today.
The Festival takes place
online from Friday
26 February 10am
to Sunday 28 February
2021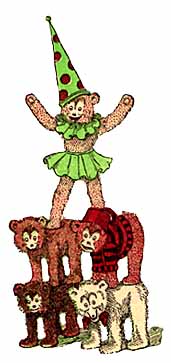 Bear Festival
Receive Special offers, updates and much more by singing up to our newsletter.