Teddy Bear Tapestry Tote Bag
| | |
| --- | --- |
| Click the Images To Enlarge | |
Teddy Bear Tapestry Tote Bag
Teddy Bear Tapestry Tote Bag
This fun, patriotic design of teddy bear or British bear is from 'Signature of London' range.

This cute teddy bear poses as Union Jack Bear, Beefeater bear and Metropolitan Police-bear for a quirky take on English heritage.

Fond memories of London every time you look at it!
Spacious and sturdy, this tapestry shoulder tote bag/college bag ensures you'll always travel in style.
Fantastic amount of storage for all your essential items and bigger items like books, iPads and tablets.


Double handle for easy carrying
Faux leather trim across the top of the bag

Zip fastening to keep things safely stowed away

Fully lined with a patterned nylon

Zip and sleeve pockets inside

Reinforced base for extra support

Made from Signare tapestry woven fabrics

Product size (cm): W 33 x H 27 x D 15

Teddy Bear Tapestry Tote Bag
No Videos have been added
There are no reviews for this product
Add a review to this product!
No other products are associated with Teddy Bear Tapestry Tote Bag
Link to this page: http://www.teddystation.co.uk/teddy-bear-tapestry-tote-bag-p-1254.html
Join our club, and as a member we will let you know of our up and coming events and you will be the first to know of any special offers and secret sales! Don't miss out join today.
The Festival takes place
online from Friday
26 February 10am
to Sunday 28 February
2021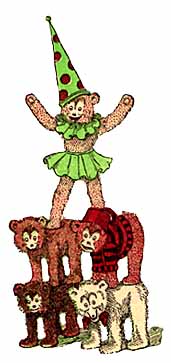 Bear Festival
Receive Special offers, updates and much more by singing up to our newsletter.